At All Access Hire, our contemporary telehandler hire in Brisbane, also referred to as telescopic handlers boasts a diverse range of sizes to suit your industry needs. Telehandlers are engineered with remarkable reach capabilities, making them an ideal companion for worksites and construction site. Contact our team to discover our telehandler hire equipment suitable for your next job in Brisbane and South East QLD! Remember that we also offer attachments.
Our Range of Telehandlers
Types of Telehandlers for Hire in Brisbane and surrounding areas of Southeast QLD
We offer a wide range of telehandler hire Brisbane to get your job done. Our telehandlers line-up begins with the small and compact 2.5-tonne model offering 6m of outreach, compact Rough Terrain Telehandler combines a robust 2,500 kg lift capacity with a soaring 5.79-meter lift height, ensuring accessibility and manoeuvrability. 
We also offer the 3-tonne 9m model redefines material handling efficiency with exceptional reach, while the 3.5-tonne 9.5m telehandler elevates efficiency with a remarkable 3.5-ton payload and 9.5-meter lift height. Redefining industry standards, the 4-tonne 14m telescopic handler offers a full-sized 3-or-4-stage Load, all configuration, impressive reach, and unparalleled visibility.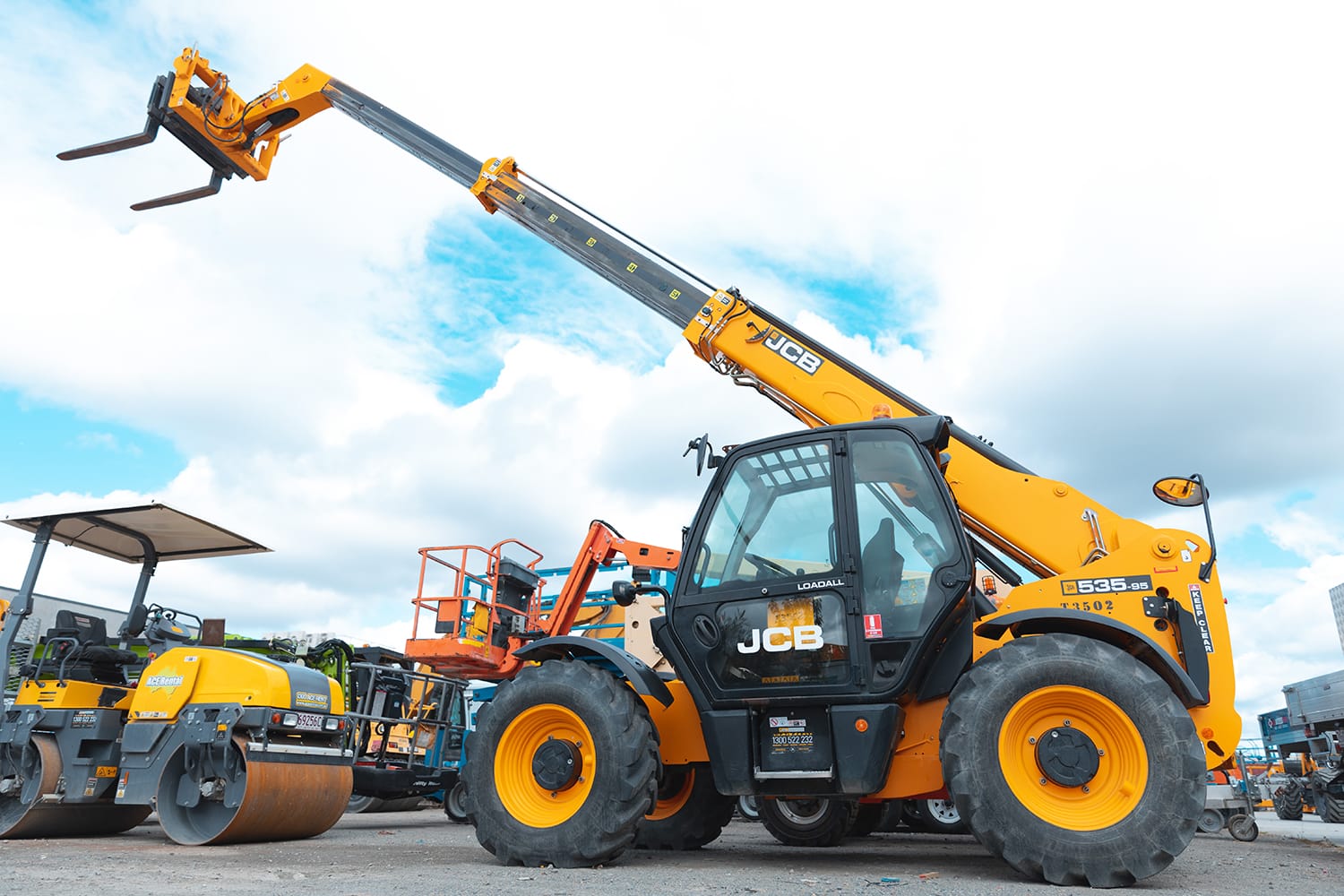 Why Choose All Access Hire for Telehandler Hire
All Access Hire is a family local business that has been more than 8 years in the industry providing elevated work platform rental and access equipment solutions to Brisbane, and the rest of Southeast QLD. We are experts in access equipment and we offer a wide range of Telehandler models and access machines with different attachments such as jibs, buckets, pallet forks, boom racks, and bog mats. 
Customers matter to us and we will help them to get their job done efficiently with our reliable telehandler for hire in Brisbane and surrounding areas.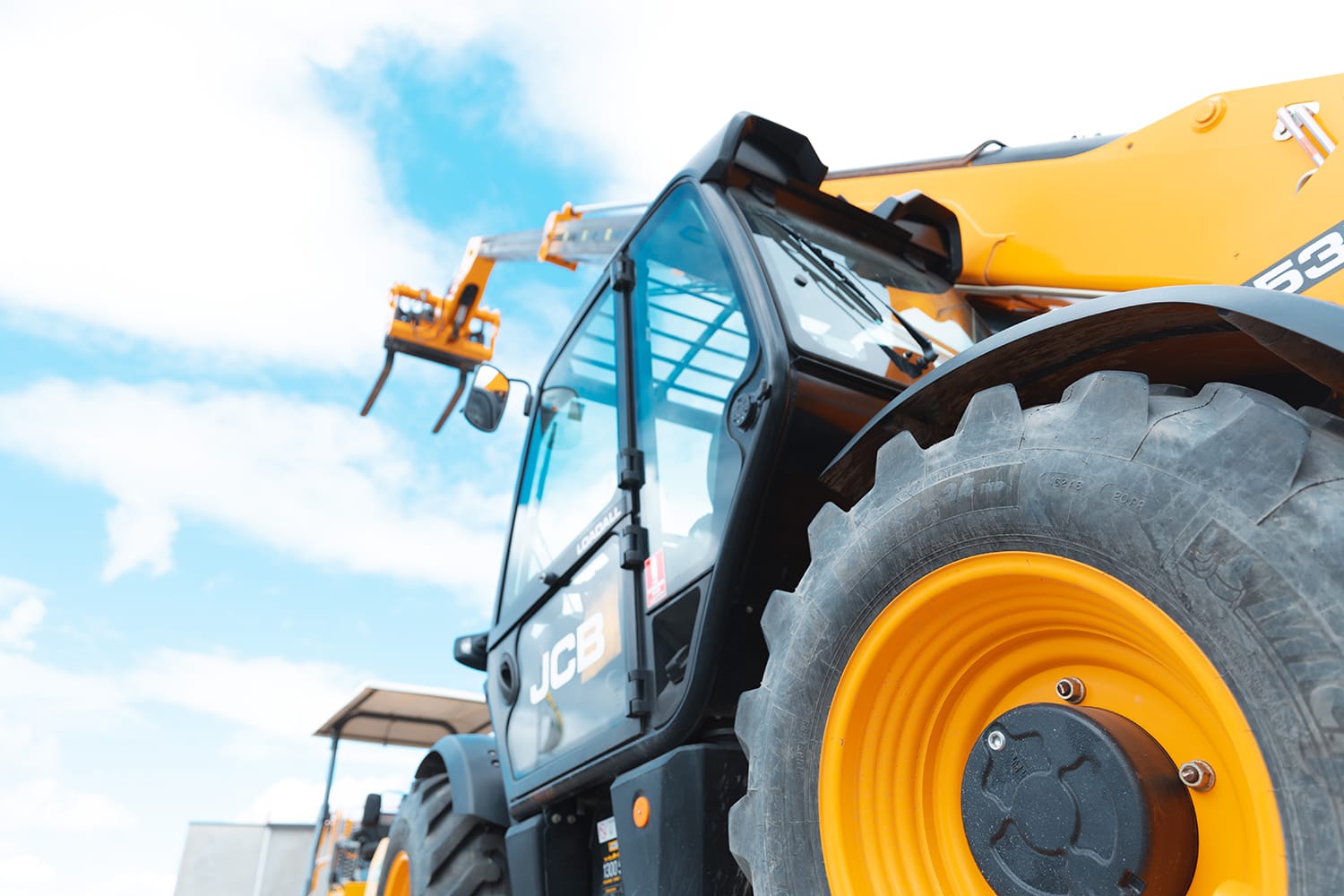 Frequently Asked Questions
Is a telehandler the same as a forklift?

While telehandlers and forklifts share the common purpose of lifting and moving materials, they are distinct types of machine designed for different applications. A telehandler, also known as a telescopic handler, features a telescopic boom that can extend both upward and forward, providing greater reach and versatility. It is often used in construction and agriculture to handle materials at varying heights and distances, especially in outdoor and rough terrain environments. A forklift, on the other hand, typically has a vertical mast and forks designed for lifting loads vertically. Forklifts are commonly used in indoor settings like warehouses and manufacturing facilities to load, unload, and stack palletized goods within confined spaces.
How much can a telehandler lift or reach?

We have different Telehandler sizes. The lift or reach capacity of a telehandler, will depend on different factors such as how far you are reaching and the weight you need to lift. Telehandler Hire Brisbane today with All Access Hire.
What are the benefits of using telehandlers?

Telehandlers offer versatile advantages for operators, including extended reach with telescopic booms for accessing high or distant areas, adaptability through interchangeable attachments for diverse tasks, rough terrain capability, and outdoor maneuverability, which streamline construction, agricultural, and industrial projects.
What size of telehandler should I use?

The type of telehandler you should use depends on your specific project requirements. Consider factors such as lift capacity, maximum lift height, reach, terrain, attachments, and the tasks you need to perform. For outdoor and rough terrain tasks, an all-terrain or rough terrain telehandler might be suitable, while indoor jobs may call for compact or warehouse models. Contact our team of experts for telehandler hire inquiries in Brisbane and South East QLD!