Your Solution For Materials Handling
At All Access Hire, we are Forklift Specialists. Our diverse forklift hire in Brisbane offers options suitable for indoor, outdoor, and rough terrain use. We cater to a wide range of environments, including warehouses, construction sites, shopping cents, supermarkets, and roller door setups. To operate these powerful machines safely, a forklift license is essential. Check out our forklift rental here and find the right forklift with All Access Hire!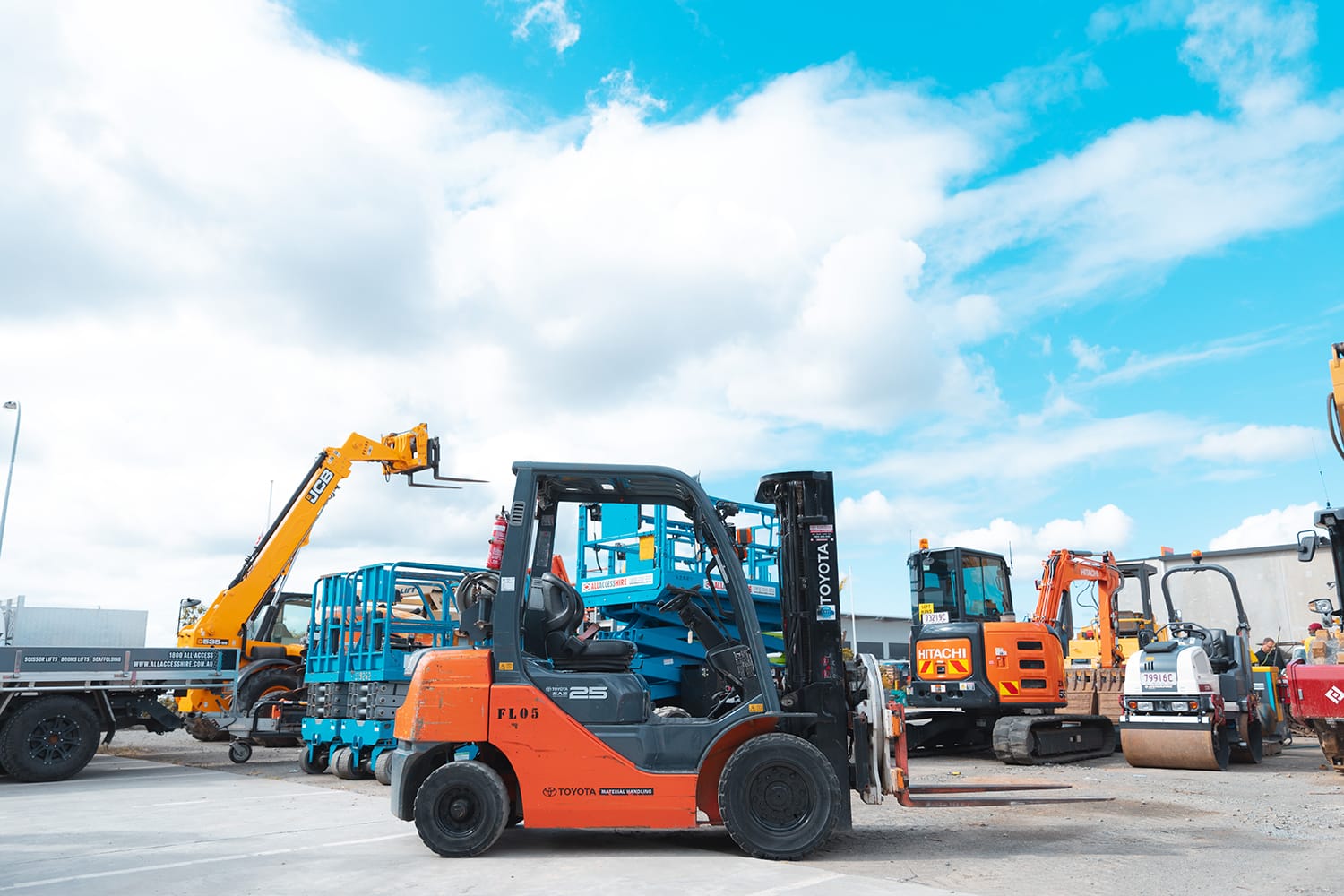 Do you need any of the following?
Container mast
High reach mast
Non-marking tires
Any attachments
Rotator
Talk to the team and get 
a price now
Types of Forklifts for Hire in Brisbane
We offer an extensive range of differently sized and specialised for both short term forklift hire and long-term hire. Our range of rental forklifts spans from 1T Electric forklifts pallet jacks -also known as pallet movers-, to 2.5T container mast gas forklifts, and even larger 3.5T Diesel forklifts high mast models, ensuring suitability for a wide spectrum of tasks for materials handling. Forklift Hire Brisbane is available today for you!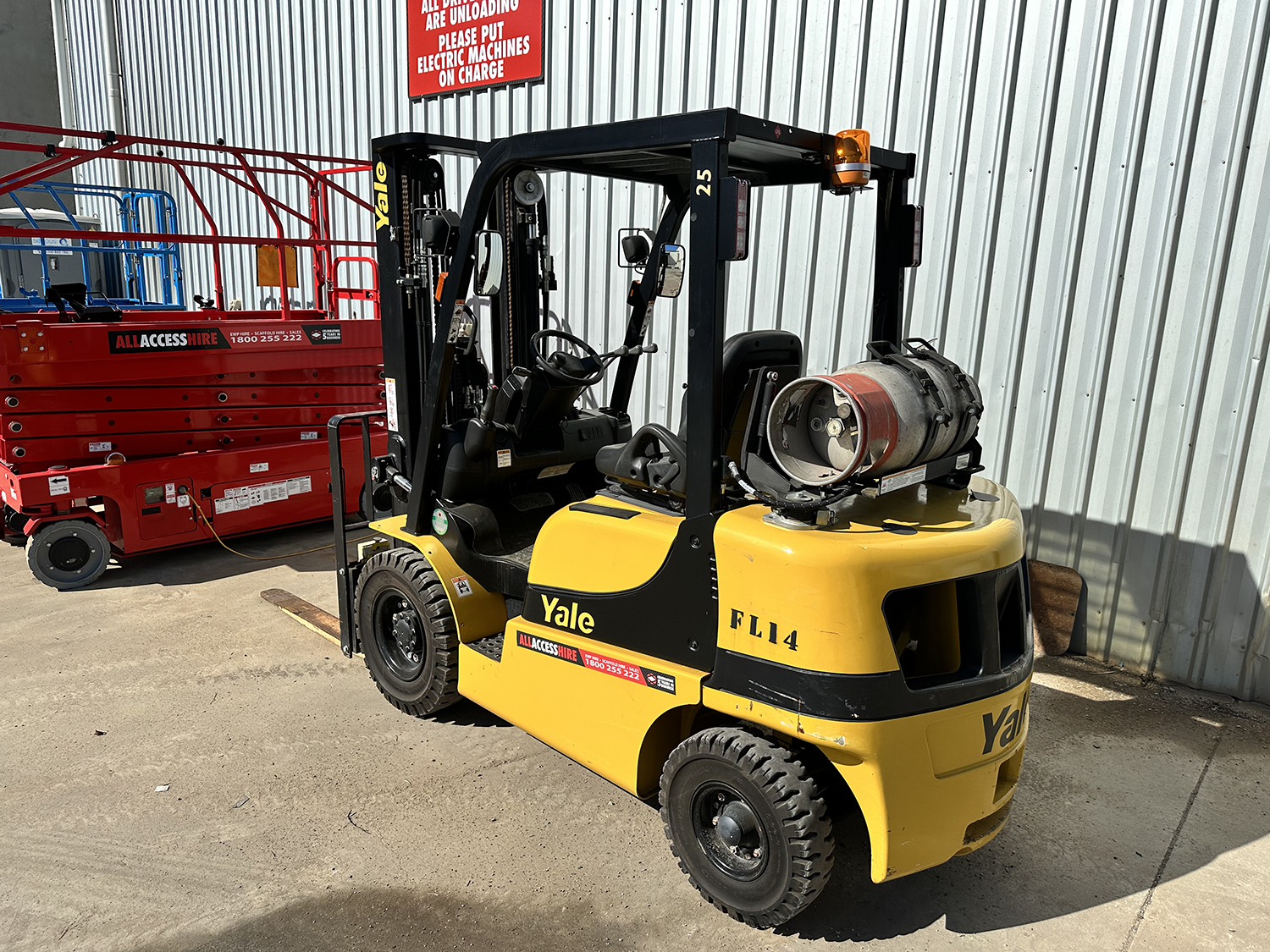 Why Hire Forklifts With All Access Hire?
At All Access Hire, we are specialists in access equipment offering access solutions since 8 years ago. This is why, we understand business needs and we offer a complete range of forklift rental and forklift attachments. We offer different sizes, types of fuel -electric forklift hire, diesel forklift hire and gas forklift hire -, and extras to get your job done effectively. We offer Forklift Hire in Brisbane, in Gold Coast, in Ipswich, and around the South East Queensland Region.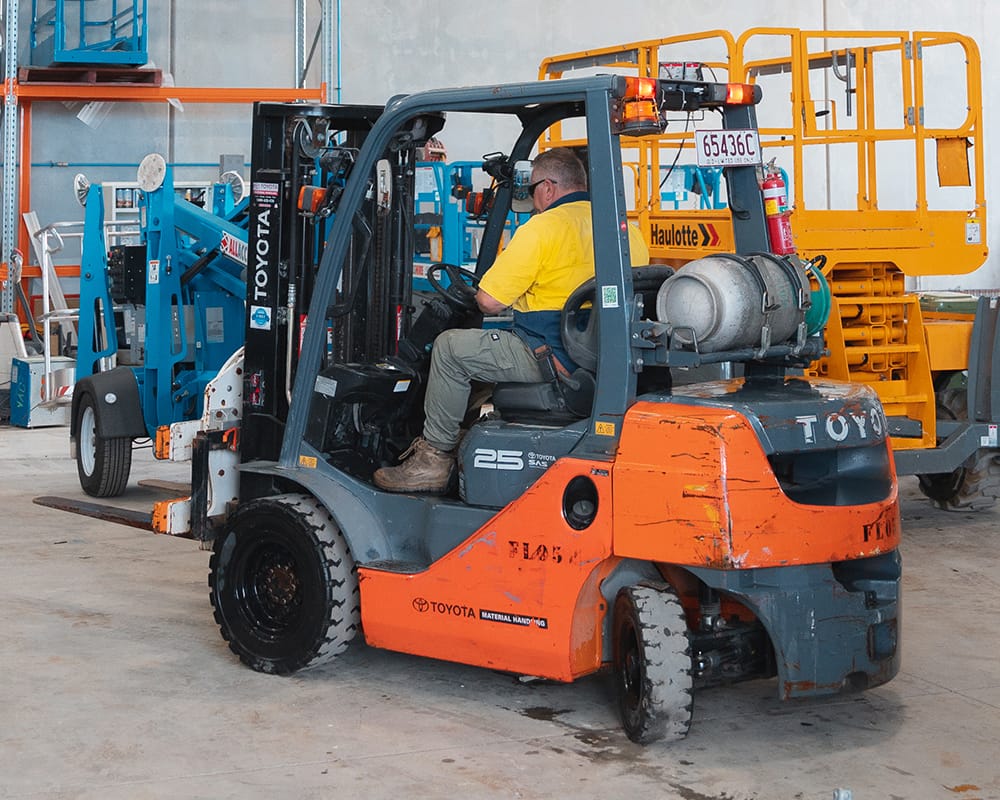 Frequently Asked Questions
How much does it cost to rent a forklift for a day?

The prices of forklifts for hire from All Access Hire vary depending on factors such as the type of forklift, desired features, potential attachments, and the duration of the hire period. To provide you with an accurate cost estimate tailored to your specific needs, simply request a quote from us.
Why rent forklifts?

Forklifts for hire present a valuable option for material handling needs. The benefits of forklifts for hire are manifold, encompassing cost efficiency by eliminating initial purchase expenses, the flexibility to acquire suitable equipment tailored to specific projects, comprehensive maintenance and forklift repairs services provided by us, and expert guidance to assist you in selecting the optimal machine for your upcoming project.
Is using a forklift easy?

Using a forklift can be relatively straightforward with proper training and practice. However, it's important to note that forklift operation requires skill and attention to safety. Operators must learn how to maneuver the forklift, lift and lower loads, navigate obstacles, follow safety protocols, and read the forklift operator manuals. This is why, a forklift ticket is required when hiring a forklift.
What are the benefits of using forklifts?

Forklifts for hire offer multifaceted advantages, including heightened efficiency through the rapid and organised movement of heavy loads, amplified productivity by expediting loading and unloading processes, enhanced safety by reducing manual lifting risks, versatile adaptability to diverse tasks and spaces, and optimal storage management through precise stacking. Forklift Hire Brisbane is your best choice!