Featuring sturdy platforms, impressive reach, and smooth maneuverability, All Access Hire scissor lifts offer easy and reliable access equipment to elevated areas, enabling you to work with confidence in tight spaces and other environments. We offer Brisbane Scissor Lift Hire and also rental equipment for the South East QLD region. Check out our equipment and contact our team!
Southeast QLD and Brisbane Scissor Lift Hire
Why Choose Our Scissor Lifts?
Elevate your work with All Access Hire efficient and affordable scissor lift hire Brisbane and the rest of south east Queensland,  the go-to choice for vertical access services. Boasting robust platforms, impressive reach, and agile manoeuvrability, these scissor lifts offer a quick, safe, and versatile means of reaching elevated areas. 
Designed for quiet operation and maximum productivity, they feature non-marking tires for floor protection, substantial lift capacity, and heights of up to 18 meters. Whether it's a straight-up journey or an intricate task, our scissor lifts ensure you ascend confidently and efficiently. Ideal for any business and projects, such as construction, maintenance, outdoor environments, homes or businesses.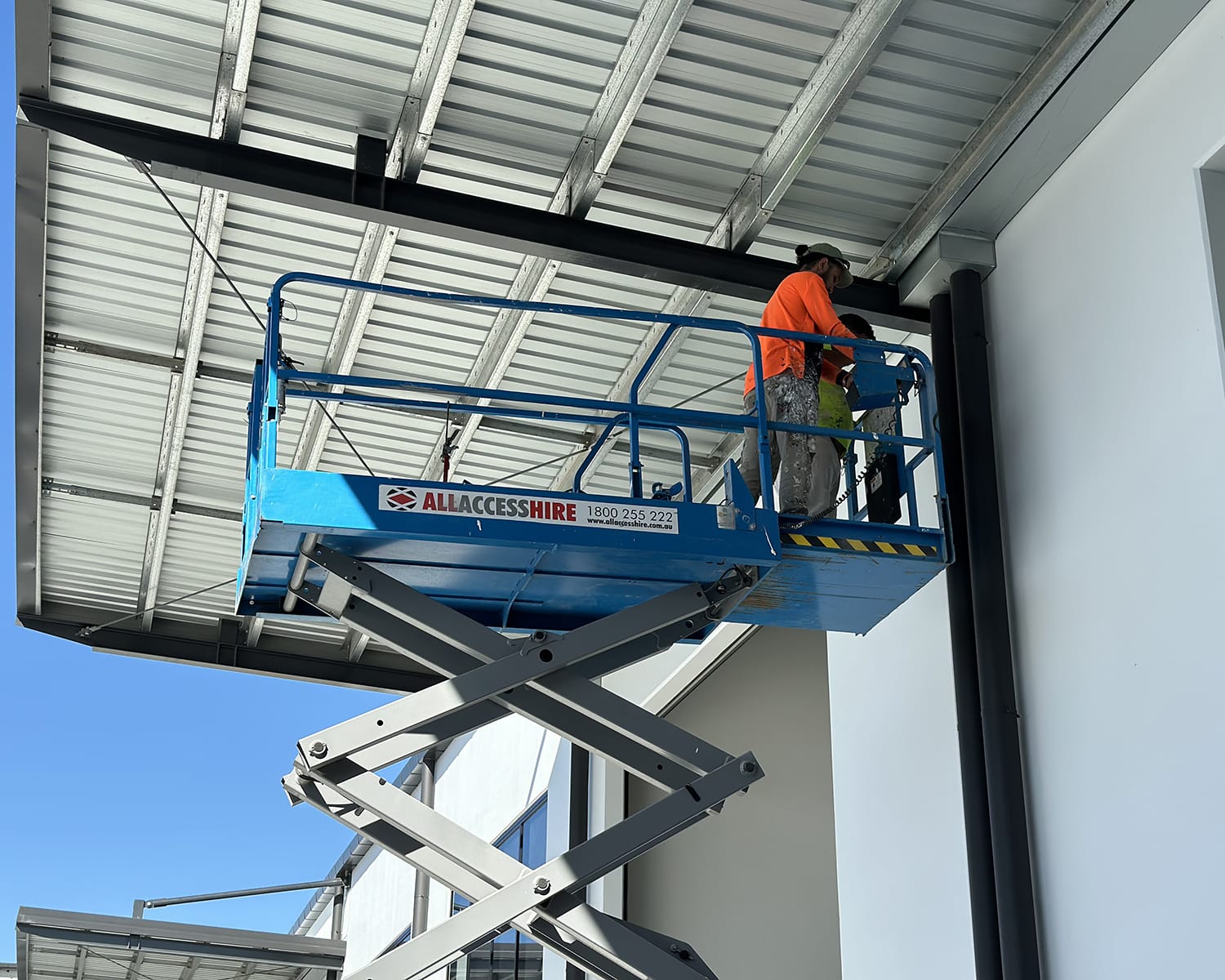 Operating Scissor Lifts Safely: Key Considerations
When operating a scissor lift, whether it's a Diesel Scissor Lift, Electric Scissor Lift, or Special Scissor Lift, it will require responsibility and compliance. Before use, ensure you possess an EWP Operator Ticket, commonly known in Australia as a Yellow Card. While no additional license may be needed, safety training is essential due to the nature of working at heights. Staying updated on current regulations is crucial for both operators and other personnel on-site.
At All Access Hire, we prioritise safety. When you hire our Scissor Lifts, we provide a detailed Risk Assessment, allowing you to identify potential machine hazards. Contact us today and let us assist you in choosing the ideal scissor lift for hire for your next project.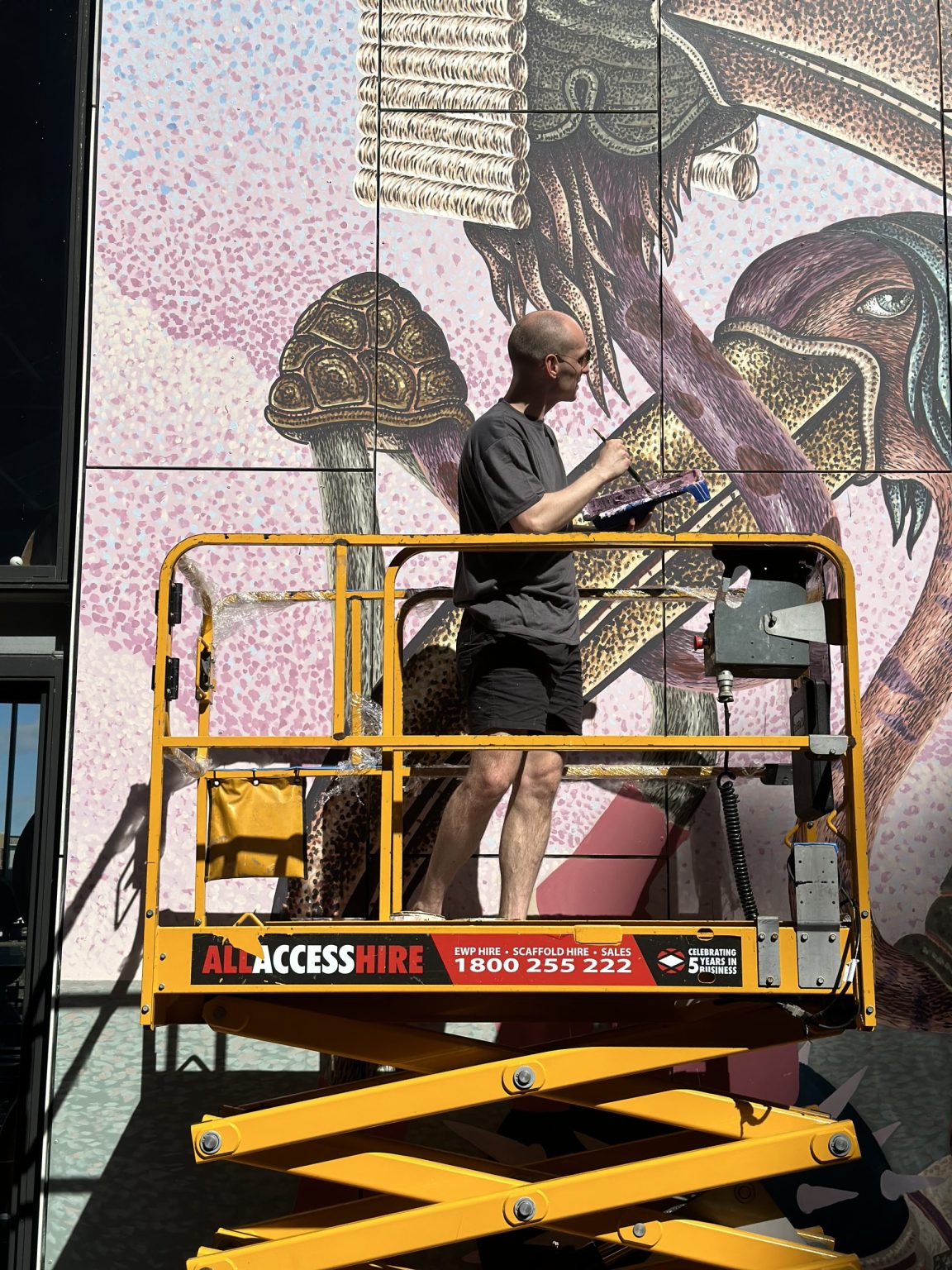 Frequently Asked Questions
Do you need a Licence for a scissor lift in Qld?

Unlikely boom lifts, for scissor lift hire you do not require a High Risk Licence in Queensland. However, it is recommended to have a Yellow Card, which confirms that you are competent to use the machine correctly and safely.
Do scissor lifts work on uneven ground?

The capability of scissor lifts to function on uneven ground depends on the specific model you select. Our equipment includes rugged terrain scissor lifts, designed with 4-wheel drive for tasks like construction, maintenance, and outdoor applications. At All Access Hire, we provide specialised Brisbane Scissor Lift Hire services and extend our offerings to the surrounding areas.
What size of scissor lift do I need?

Choosing the appropriate scissor lift size involves evaluating factors like the required working height, platform dimensions, weight capacity, indoor or outdoor use, terrain conditions, power source, manoeuvrability, and access restrictions. By considering these aspects, you can make an informed decision that aligns with your specific project needs and safety requirements. If you're unsure, our team of experts can provide valuable guidance in selecting the right scissor lift for your next job.
Is an electric or diesel scissor lift better?

Diesel scissor lifts utilise combustion engines, making them well-suited for outdoor tasks and rough terrains, particularly due to their 4WD capability. On the other hand, electric scissor lifts operate on batteries, making them preferable for indoor usage owing to their quiet and emission-free operation. The decision between the two hinges on factors such as the working environment, terrain, noise concerns, power accessibility, and emission regulations. All Access Hire offers a comprehensive range of electric and diesel scissor lift hire service to accommodate your needs.